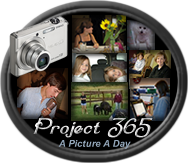 I couldn't resist.
Project 365
was such a good way to document our year, I have to do it again. Thanks,
Sara
, for continuing to host!
Driving into Cordoba yesterday afternoon, we were astonished at the number of spectators lining the road, waving and taking our photo.... Oh wait, it's the
Dakar race
participants they want to see and there are two Dakar vehicles right behind us.
Our daughter was fascinated by the many Oreo flavors and snapped this photo.
But forget grocery stores; she'd rather be at the mall. In this area she is
more
than a seasoned pro ...spotting bargains at 50 yards, zeroing in on the lowest price, able to leap other customers in a single bound -- she's
Super Shopper
! Her shopping stamina is super human too; she shops 'til I drop :-) Have to say, leather goods are some of my favorite eye candy.
Fireworks on New Year's Eve! We drove up the hill beyond where our co-workers live. We discovered last year that this is a great spot to look out over the city. I especially like this shot of Tina with fireworks in the background, even if we did cut off half her face.
On our drive around the lake New Year's day we stopped a number of times; this was by the old dam. Wikipedia has a short article about
El Dique San Roque
.
And finally, I think it will be my tradition to always include a photo of our peaches in the first Project 365 post each year.
One small and one large limb have broken from the weight of the fruit this year. We'll have to either prop them up in the future, or thin them out. The tree is absolutely
LOADED
.
That's all for this week.
Welcome
Project 365
newcomers and a shout out to all those who are returning!